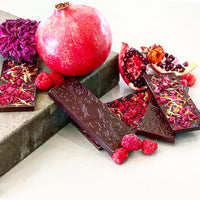 Artisan Chocolate
Welcome to Sweet Pea & Poppy, where you'll find a delightful selection of handcrafted chocolates and thoughtful gift hampers. We take pride in offering luxurious treats that are perfect for spoiling yourself or making someone's day extra special.
Our chocolates are handmade on-site at our beautiful location in Murrumbateman, part of the Canberra and Yass Valley regions. We proudly use only quality, responsibly produced couverture chocolate. Only chocolate from ethical, responsible producers is used and their thoughtful, innovative production methods provide fantastic depth of flavour and true sustainability.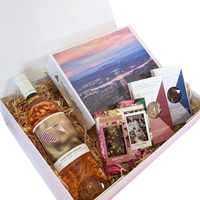 Gift hampers curated with care for every occasion
Need a fantastic gift? Our gift hampers are designed with care. We combine our handmade chocolates with other high-quality treats to create hampers that are perfect for birthdays, anniversaries, or any special moment. Each hamper is a thoughtful collection that brings happiness and creates lasting memories.
Celebrating locally produced and handmade products, we enjoy working with a range of quality Australian producers.
Local Canberra region and Australia wide express delivery is available.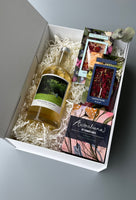 When quality and presentation count
We believe that a well presented gift conveys thought and care. That's why we take great care in packaging our chocolates and gift hampers to create an memorable experience. From elegant packaging to personalised notes, we pay attention to every detail to ensure your gift is truly special.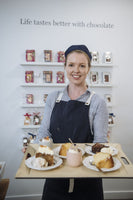 Contact Us
Call us:
0417 065 209
Location:
1153 Nanima Road
Murrumbateman NSW 2582
hello@sweetpeapoppy.com.au
Customise your gift for a personal touch
We know that personalisation adds that extra special touch. That's why we offer customisation options for our gift hampers. Elevate your gifting gifting with a personalised product selection and handwritten gift card
We offer customised and corporate branding on bulk hamper orders.